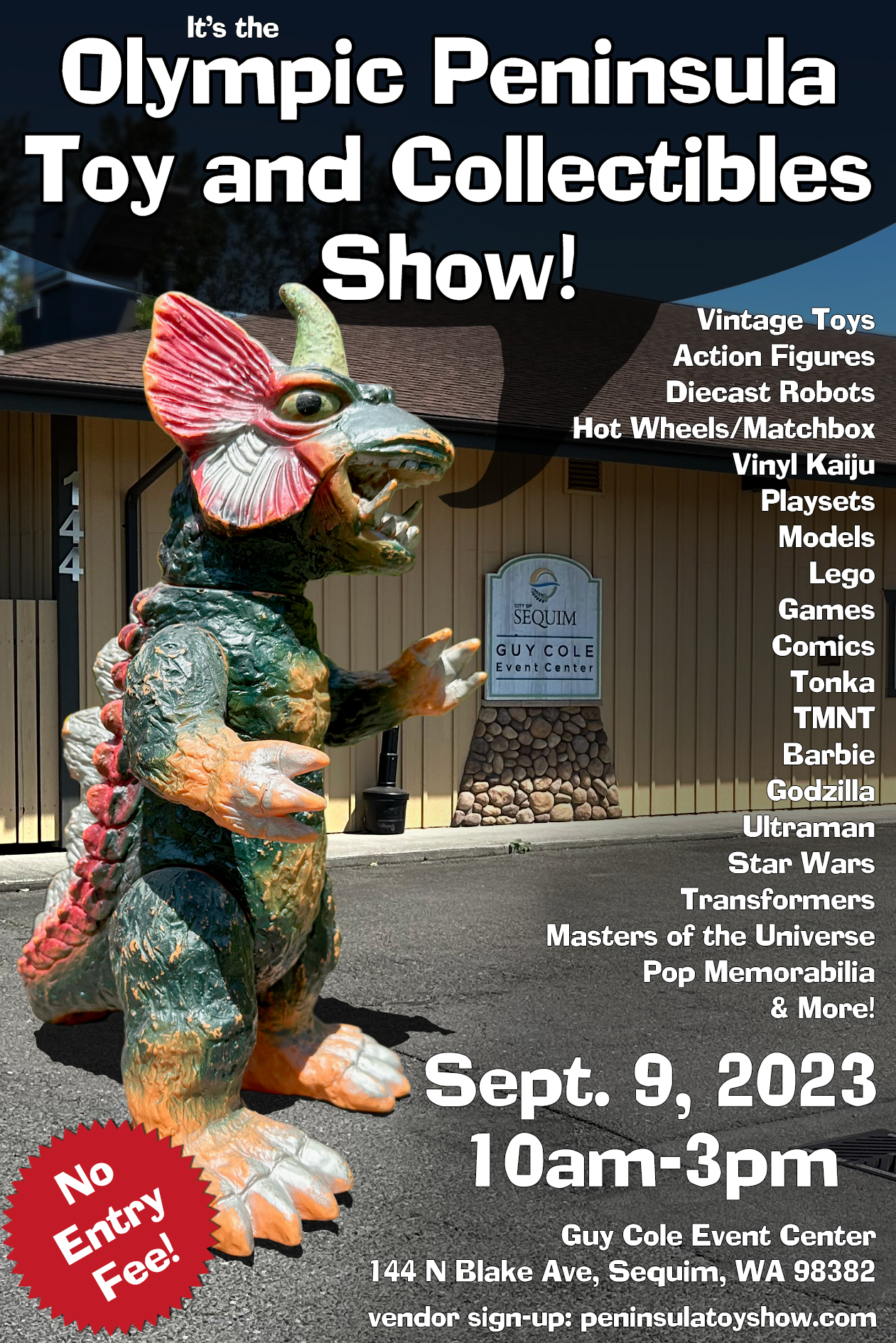 Come on out to the first annual Olympic Peninsula Toy and Collectibles Show, scheduled for September 9th, 2023, 10am to 3pm, at the Guy Cole Event Center in Sequim, WA. If you like vintage toys and collectibles, you're gonna love the Olympic Peninsula Toy Show. This inaugural event promises 20 or more vendors selling a wide variety of vintage toys and collectibles.
Like what, you ask?
Action figures, diecast Japanese robots, Hot Wheels and Matchbox cars, vinyl kaiju and dinosaurs, playsets, models, trains, Lego, games, comics, Barbie, TMNT, Godzilla, Ultraman, Star Wars, Star Trek, Transformers, Masters of the Universe, Tonka, pop memorabilia, and so much more!
I'm a long time vintage toy collector and have attended numerous toy shows in Seattle, both as a vendor and a fan. I love the Seattle shows but have long wished there was one closer to home, here on the Olympic Peninsula.
Make your own reality, they say.
The event will be held at Guy Cole Event Center in Sequim, WA. Tis is adjacent to a shopping center featuring both a bank and a supermarket. Consequently, stocking up on cash or snacks before, during, or after the show should be a snap. You'll find even more dining and shopping options in the heart of downtown Sequim, WA – less than 5 minutes west on Washington St. I really hope you'll be able to come join us!
Learn more about this event at peninsulatoyshow.com. You can also find this event on Facebook.