The Round2 reissue of Lindberg Models' Flintstones 'Flintmobile' plastic model kit
I grew up watching classic Flintstones cartoons and have a real soft spot for the show. Thus, when I spotted Fred's Canopysaurus on my local hobby shop's shelves, I didn't hesitate.
The Flintmobile is quite simple, a snap-together model kit with few parts. I think I had it off the sprues and put together for a dry run in just a little over 5 minutes, if that.
This kit was designed to accompany the release of the 1994 live-action film, which I have never seen. My nostalgia for this property comes straight from the Hanna-Barbera cartoon of the 1960's, and that's primarily what I leaned into during the kit's construction.
Modifications To The Kit
Because this kit is based on the live-action show, many of the its details do not jibe with the animated Flintmobile.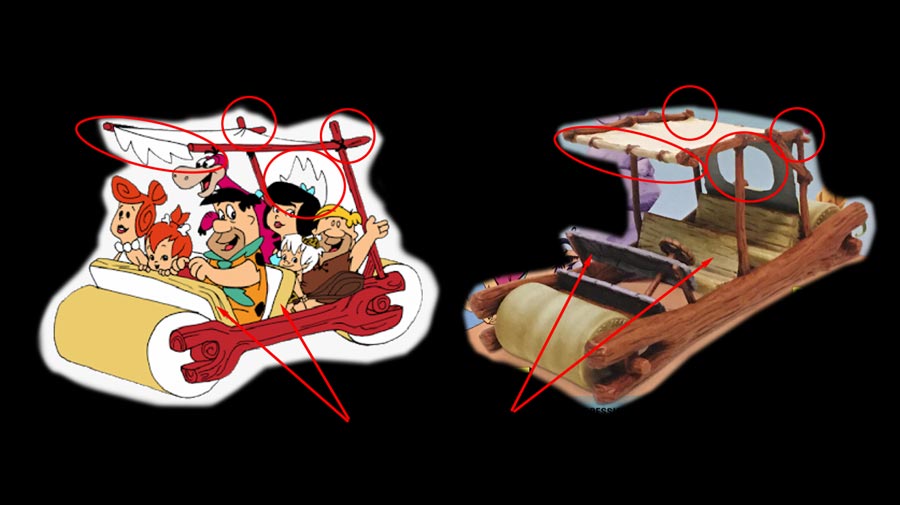 Some examples of this include the canopy back window being uniform instead of ragged, no front flap on the canopy, log seats instead of stone, etc.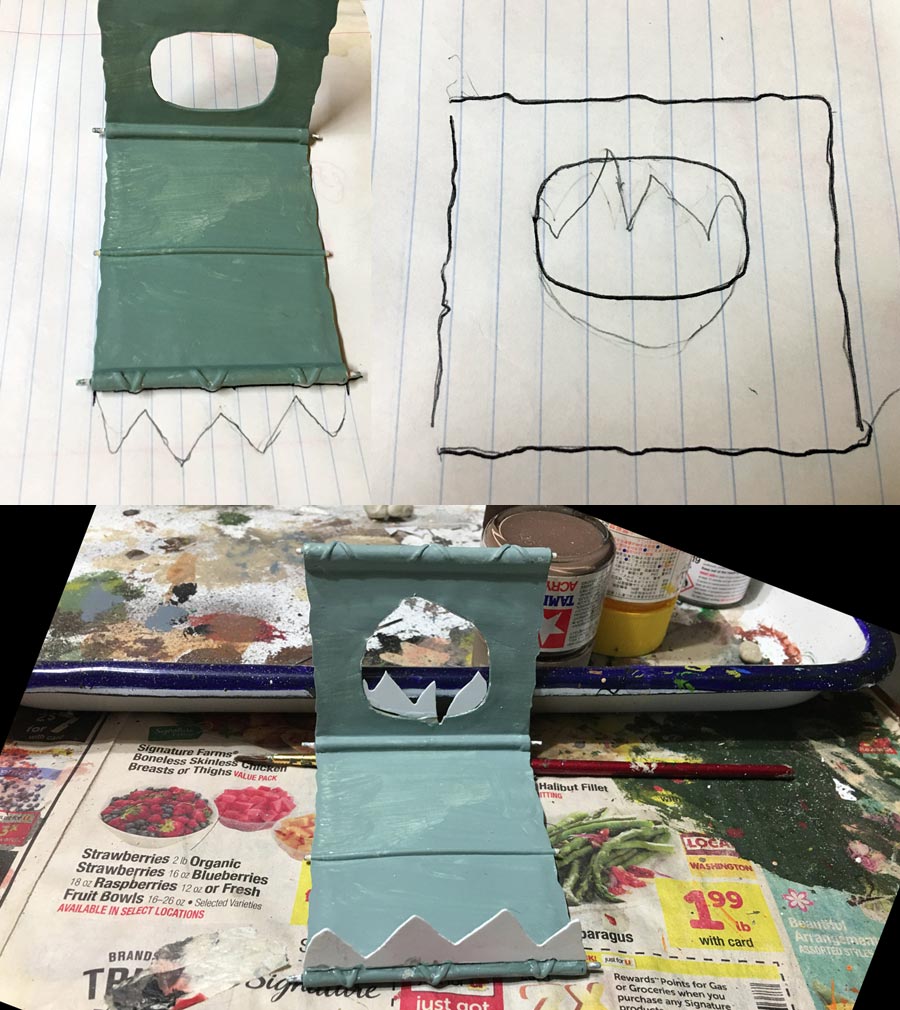 I decided to concentrate on the canopy. Sheet polystyrene, leftover sprue, files, and a hobby knife were used to make the canopy more closely resemble its animated counterpart.
I also removed some extra plastic from around where the axles lock into the chassis forks. Compact sawdust was packed into the hollow wheels for a little more weight. I decided to ignore the rest of the other differences.
When it came time to paint, I initially wanted to follow the cartoon's color-scheme of red, yellow, white, and … wait. That's about it. Uh-oh. If the model more closely resembled the simple, chunky lines of the animation, I could see it. For this piece, though, I didn't think a simple and basic three-color scheme would work well at all.
My solution? Ground the color scheme in more earthy, yet similar colors, creating a kind of amalgamation of the cartoon and "real" worlds.
The Flintstones Flintmobile
I really enjoyed this model, though I do wish it more closely resembled the animated version of the Flintmobile. It was quick, clean, easy, and finished up solid.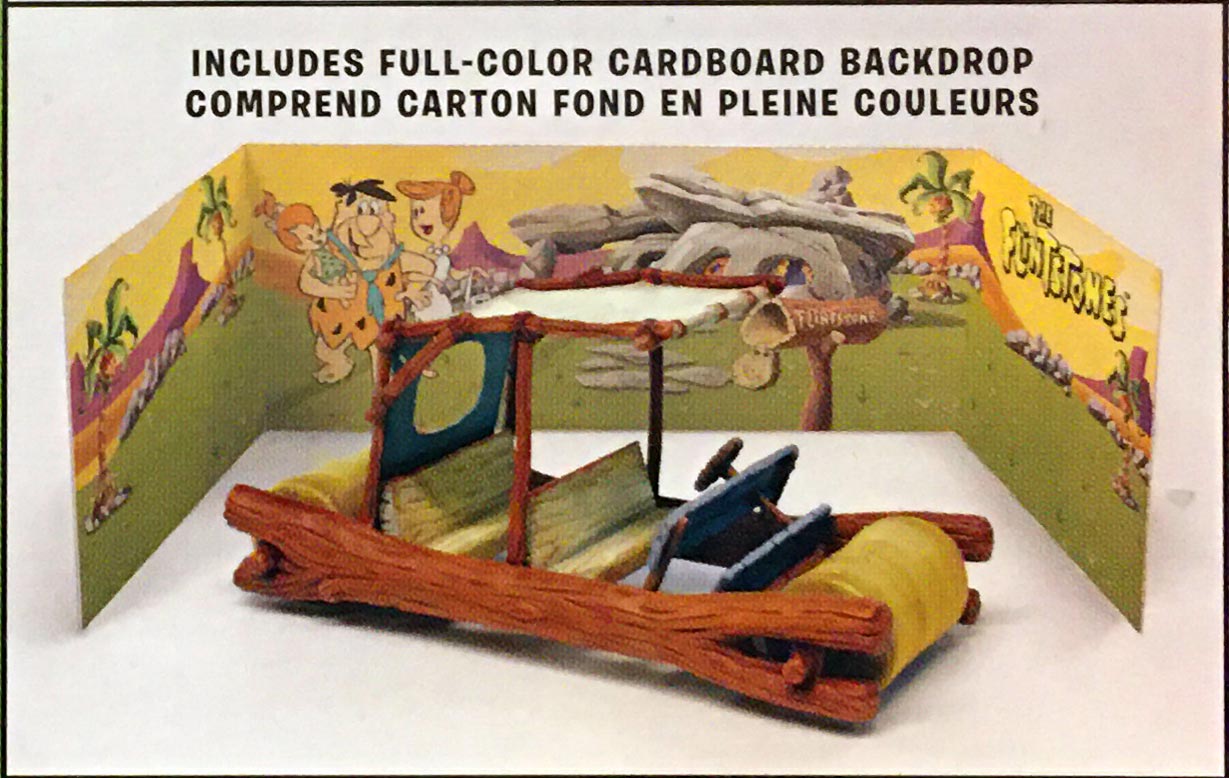 If I had any real complaint, it would be about the included full-color, cardboard background.
The brightly colored, tri-fold display depicts Fred, Wilma, and Pebbles making their way towards the viewer, a stone age vista in the background. The backdrop is intended to give your model some fun context. Unfortunately, this backdrop is barely taller than the car, rendering its effect moot.
Hilariously (sadly?), the image on the box of this backdrop has been manipulated to make it appear taller. It works, too until you look too closely and too long …