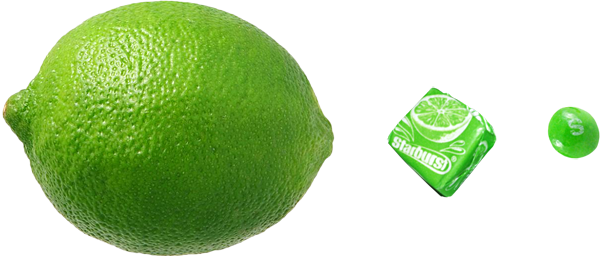 Lime.
I've liked lime since I was a kid. Part of this is undoubtedly due to the perverse attraction I've always had for those things not mainstream in my culture: lime, the color purple, rain, Japan. The other reason – the biggest one – is the fact that I just plain love the flavor.
I didn't get to taste it much, then. I mean, where did you find lime in 1970's Colorado outside of gin and tonics? Unlike apple, grape, banana, cherry, and orange, flavors that seemed to be in everything, lime was a rare pleasure. It was so rare a flavor, in fact, that I have this horrible, itchy feeling that I first tasted it in Starburst candies.
Yeah, that's right: Starburst originally came in strawberry, lemon, orange, and LIME.
Read the rest of this page »