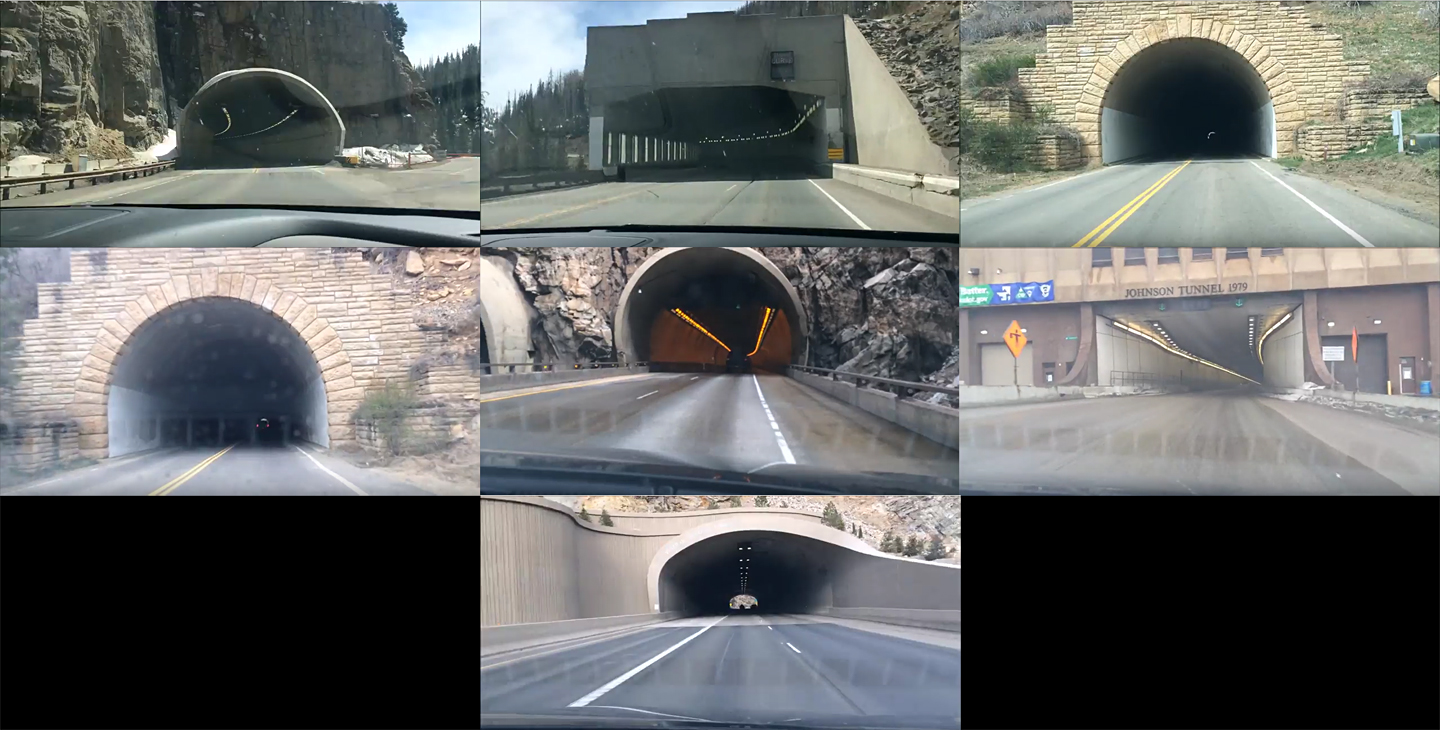 I just got back from a fun little, family vacation/road trip through some of the more beautiful parts of Colorado. We saw Mesa Verde, Garden of the Gods, Rocky Mountain National Forest, Cave of the Winds, Glenwood Caverns, lots of wonderful scenery, and seven Colorado tunnels (well, 8, actually).
I find it hard not to play with the video app in my iPhone, especially when trapped in an idle passenger seat for long periods of time and, whenever I saw a tunnel in the road ahead, would get it out and attempt to shoot some video as we passed through. (I say "attempt" because, in one instance, what I captured was a still image, not video, thus the 7, not 8, in my title).
I wish I'd had the sense to figure out the names of the seven Colorado tunnels as we passed through them so I could list them here – but I didn't. All I know for sure is the Johnson Tunnel side of the Eisenhower Tunnel.
It seemed pretty fun and exciting at the time but, once I got the various sections home and together, I thought: "gee – that's boring." So I sped the time up by 2x. It's still a bit boring but … only for two and a half minutes, not 5.
Seven Colorado Tunnels in Two and a Half Minutes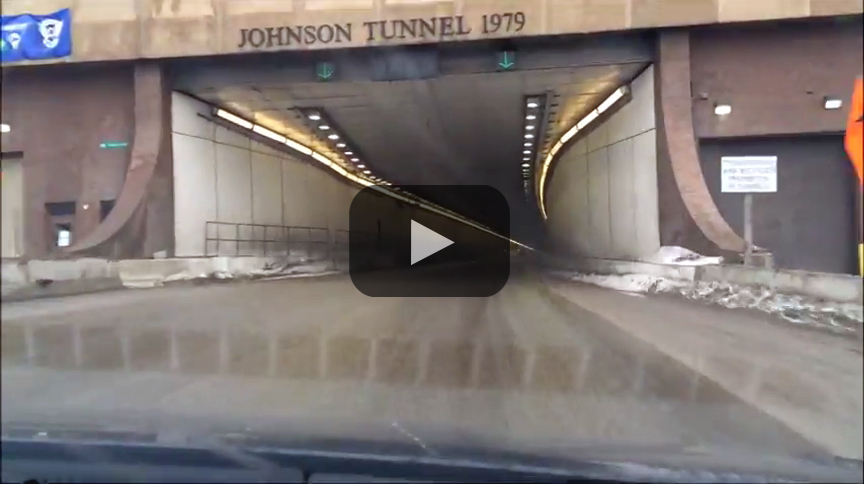 A note on the soundtrack:
Initially, I enjoyed the music that was already playing on the stereo as we passed through the tunnels – Frank Zappa, The Cars, Supertramp, Talking Heads, ELO, Mogwai, etc. – part of the document, I thought.
Wrong.
First of all, the fidelity was shite. Second, it felt like it cemented the various clips into their own, specific space, which I didn't like. Finally, I ended up speeding up my frame rate and *couldn't* use the extant video without visions of Alvin and Co. in my head.
So what's that drumming noise?
During our visit to Glenwood Caverns, the attraction we were all most enamored of was their Alpine slide. Advertised as the longest in Colorado, it sped you down the mountain side atop a plastic cart affixed to steel and aluminum rails.
Once you hit bottom, a tractor cable of sorts would attach itself to the bottom of your sled and haul you straight back up the mountain to the top. As it did so, the cable (I assume) would slap off the bottom of the rail assembly in what I found to be a hypnotic and thoroughly entertaining percussive rhythm.
Once again utilizing an app on my iPhone (Voice Record Pro 7 Full) I recorded this a number of times during the long ascent. I still hope to use it someday in a piece of music but, for now, one run is here, unedited but for length.
Enjoy?