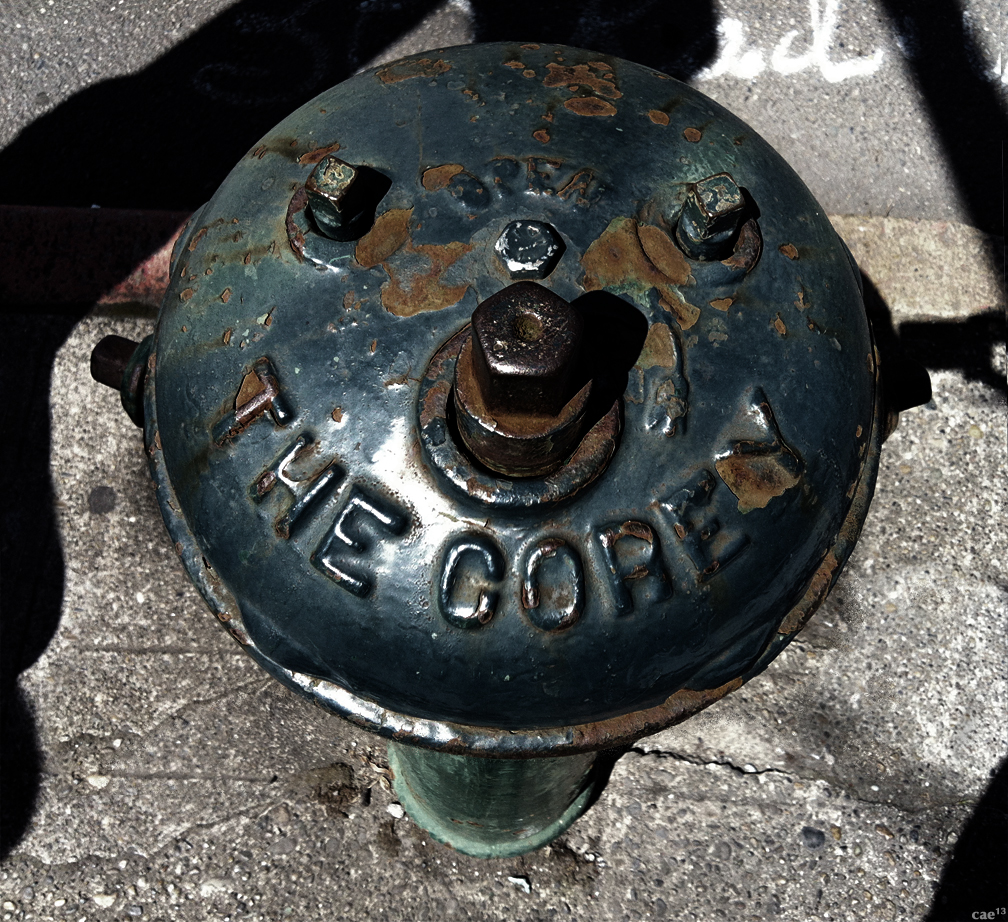 A couple of years back, a friend sent me a picture message on my phone of a Corey fire hydrant. The top had "The Corey" cast in relief upon it. I was intrigued. I'd never seen or heard of such a thing. He's sent me an image of another, since.
This last weekend, I was traipsing around Seattle with some friends when I realized there were "Corey" hydrants everywhere. Most were encrusted with layers and layers of paint. The design of the plug is obviously antique yet, here they are, still in service. I took a few pictures and decided to do some research as well.
Rensselaer Valve Manufacturing Company was located in Troy, New York and manufactured fire hydrants from the 1880's until around 1969. Their earliest hydrant was patented in 1889.
There is some debate as to whether the List 90 model, which has "THE COREY" cast onto its bonnet, is the first or second model to go into production at the plant but it most certainly dates back to before 1895. The hydrant is named after its inventor, William W. Corey of St. Louis, Missouri.
As was my experience in Seattle, and my friend's in Oak Harbor, Rensselaer fire hydrants can still be found in service throughout the United States. Out of service units are considered collectible.
Damn if I don't want one.