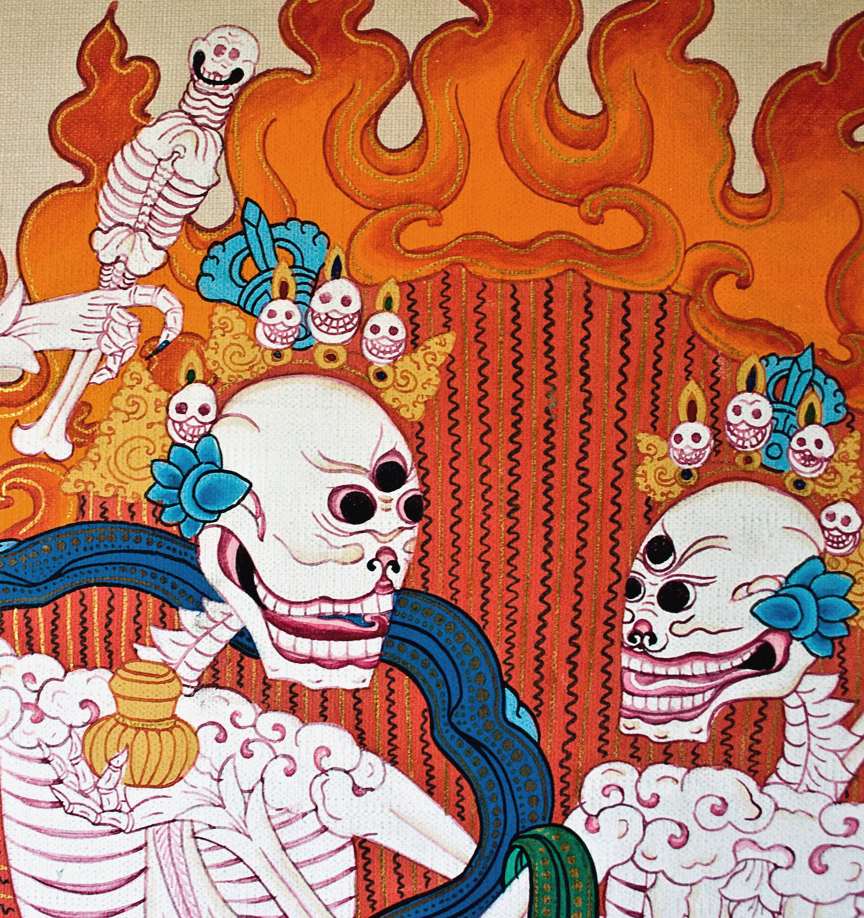 Citipati ("two skeletons – charnel lords)
In Tibetan Buddhism, the Citipati, a pair of intertwined, ecstatically dancing, male and female skeletons, are ascetics who were so lost in meditation that they they were robbed and beheaded by a thief without ever coming out of their trance.
Their symbol is meant to represent both the eternal dance of death as well as perfect awareness and they are invoked as 'wrathful deities,' benevolent protectors; fierce beings of demonic appearance.
The dance of the Citipati is commemorated twice annually in Tibet with ritual dances.
I was gifted with this beautiful, hand painted thangka, sewn into a traditional, brocade standard, given to me by my then boss at the metaphysical book store I worked at from 2002 to 2007 (I know – crazy, right?). I love it and am eternally grateful.
Thank you, Jill: namaste.
I don't mean to be irreverent (oh, who am I kidding?) but it seems to me they might have had longer lives of devotion had they not been so busy navel gazing that they didn't even notice their peril.