(part of a series on the advertising character toys of German shoe maker Salamander AG)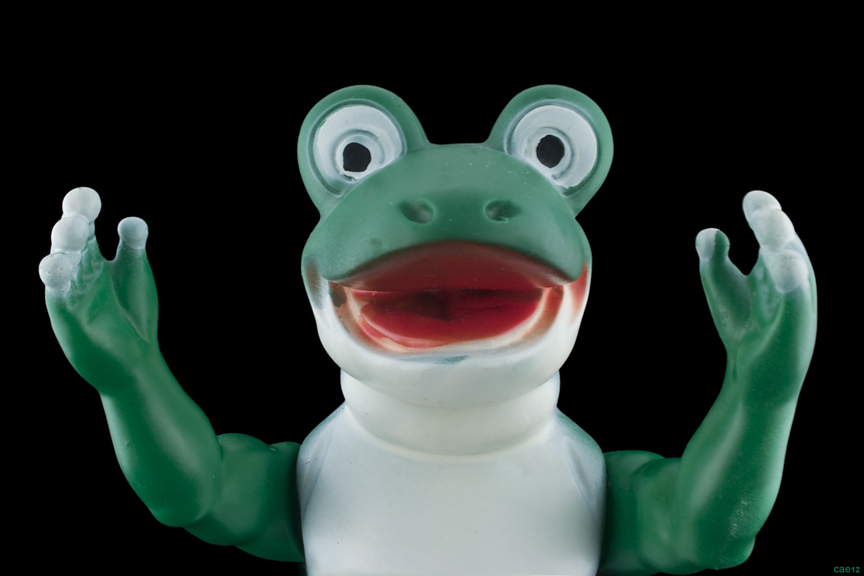 Hopps the Frog and his hypnotic, acid-eyed stare.
Hopps der Frosch – the frog – is another in a series of often naked-but-for-their-shoes advertising characters from the German shoe-maker, Salamander AG.
Part of a group of six vinyl toys, Hopps is described as leader Lurchi's best friend, curious, cheeky, and adventurous. Given what I've seen from the rest of the group's sculpts, Hopps is actually *less* cheeky than most of the others … but maybe they weren't referring to his rump.
Hopps stands just under 11 inches tall in his brown, leather boots … and that's it. Just boots. Luckily, his detailing is pretty faithful to a frog's outlines (minus the obvious anthropomorphisms expected in such a rendering) so much is left to the imagination despite his undeniable nudity. Phew.
Like Lurchi, the Hopps sculpt is a clean sculpt – unexciting, perhaps even unremarkable but nicely done. The detailing on the back is quite nice, if subtle, pulling the familiar lines of a frog into the character's design, a similar choice made in Hopps' bulbous, one would assume sticky, fingertips. If there is anything odd about the toy, after the boots, of course, it would be the wide, disturbing, acid-eyes he sports. "WOW, LURCHI: TRAILS!"
This leaves but one more toy from this series to profile, and he's sitting right over there, preening himself in the glare of the studio lights: Piping der Zwerg.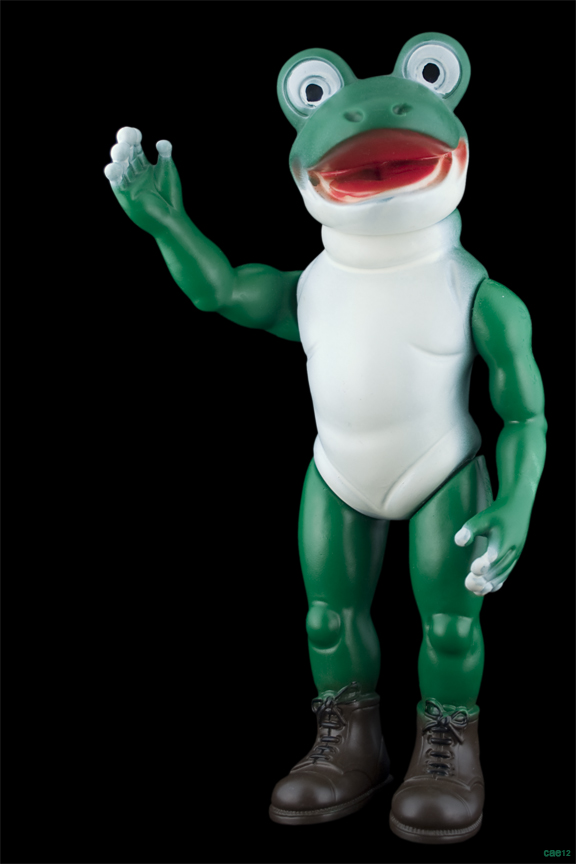 An amphibious salute.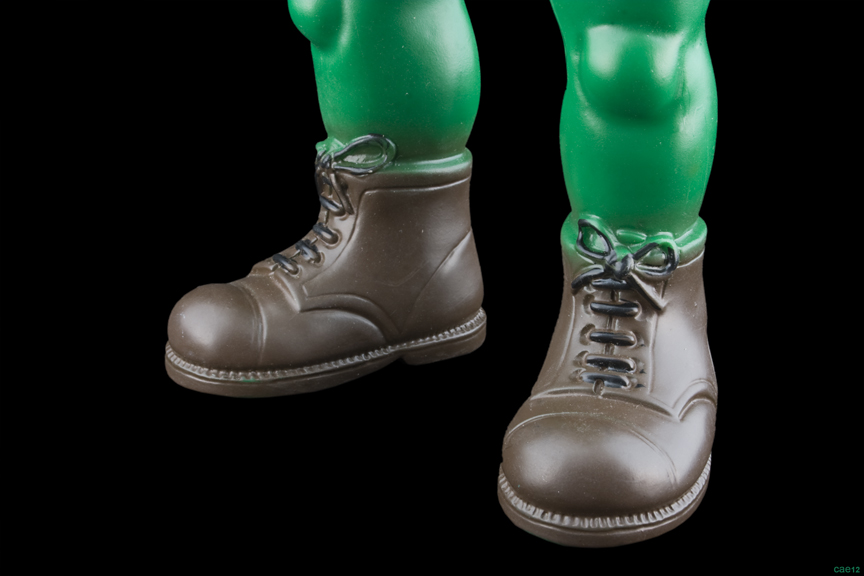 Nice, sturdy brown work boots for … swimming?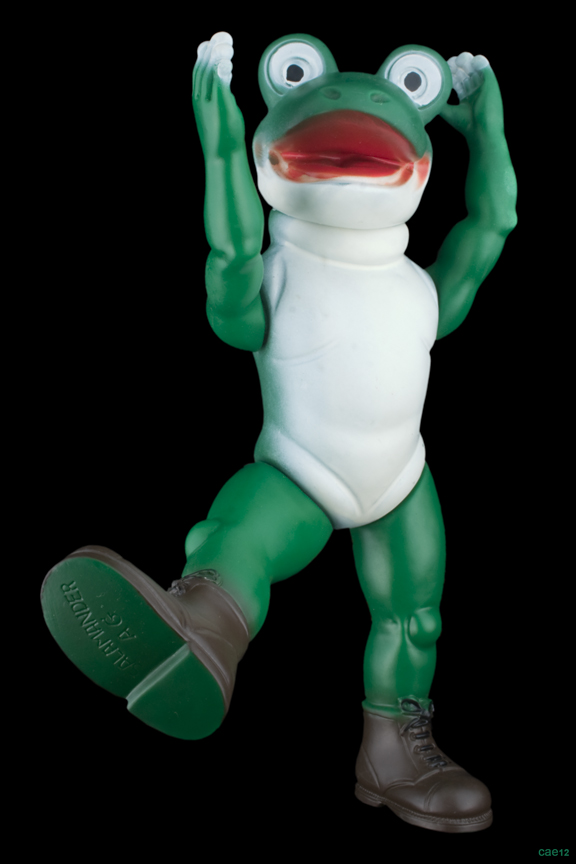 Hopps gleefully showing off his maker's mark.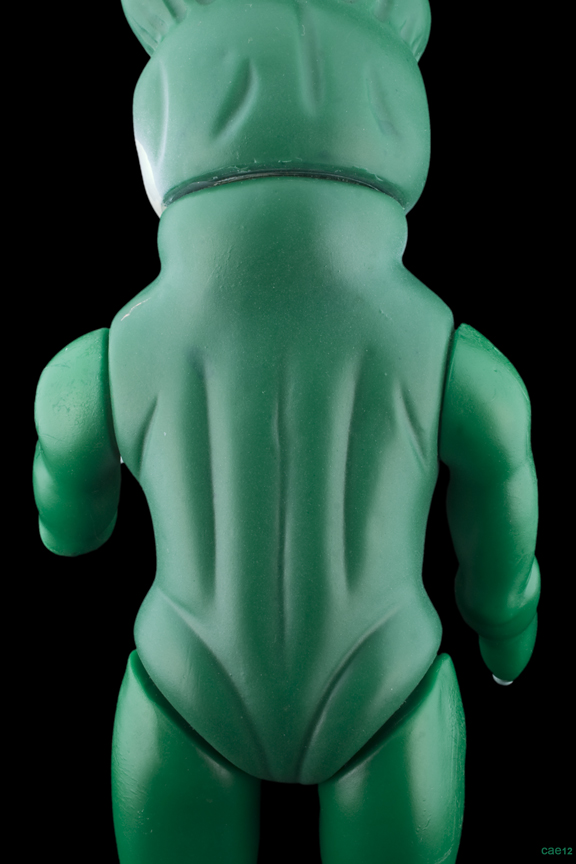 Nice froggy detailing.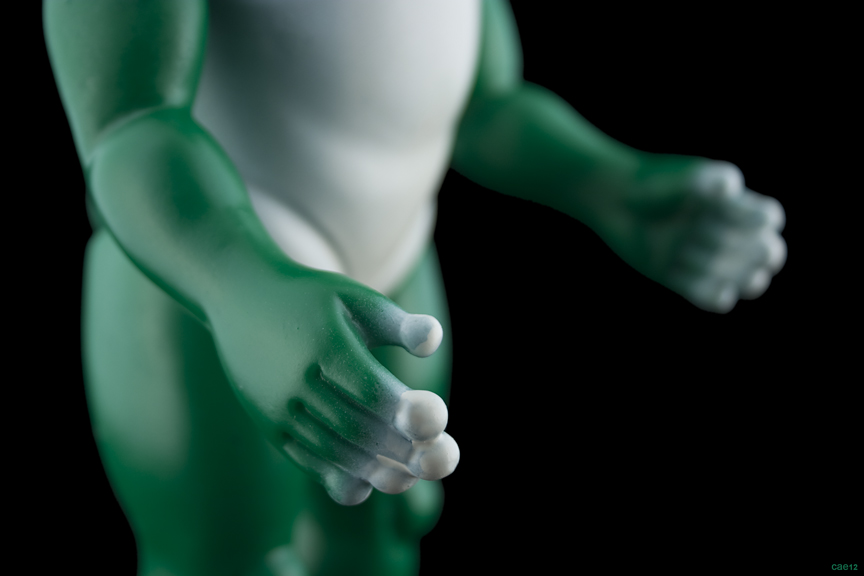 Frogs with dirty little toes.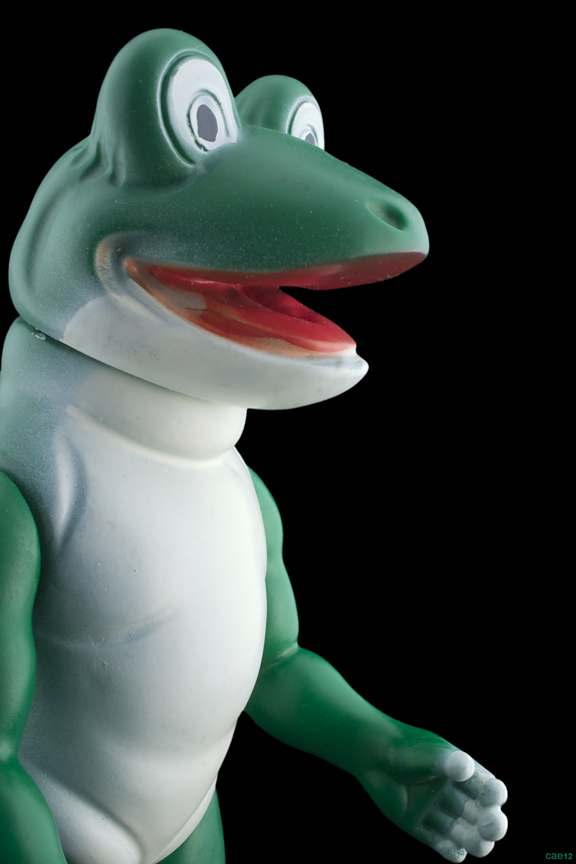 Kaufen Sie ein paar Stiefel Arbeit, oder ich werde deine Beine zu esse!