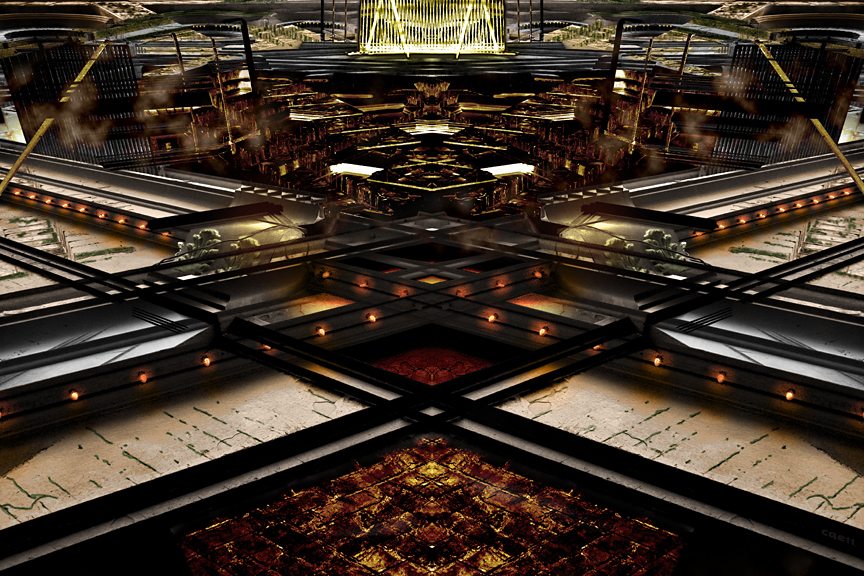 I'm toying with putting a calendar together of composites/distortions I've done and, coming up a bit short of the 12 images I need, I started playing with a few of my existing photos.
One of them made an almost immediate impression on me as a surreal scene of biblical, industrial horror. A couple of hours later and we have the scene above: fantastic, unrealistic, yet somehow evoking in me that sense of ecological nightmare.
Vast stretches of steel, concrete and stone, dimly illuminated by artificial light under a toxic sky, with only a few, meager regions left for poorly maintained agriculture to limp along, almost as an afterthought, on the tortured remnants of dry, scratched earth that remain.
Beautiful, aint it? =)