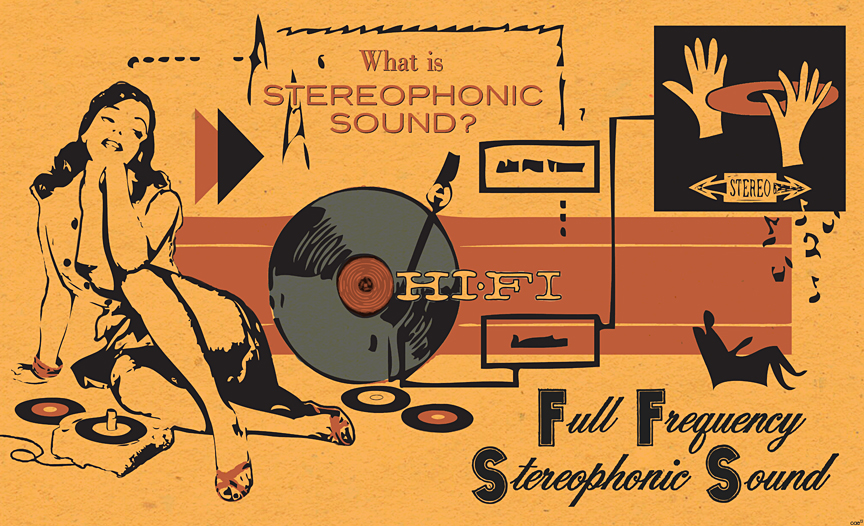 Cobbled together from many different sources, most vintage hi-fi/stereo ads, this graphic initially started off as one of my desperate, weekly attempts to come up with an interesting Facebook cover/avatar.

A recent infatuation with vinyl (records rather than toys – I know: dilettante) led me down this path, as many older records include graphics such as these on their inner or outer sleeves and I find myself fascinated by them.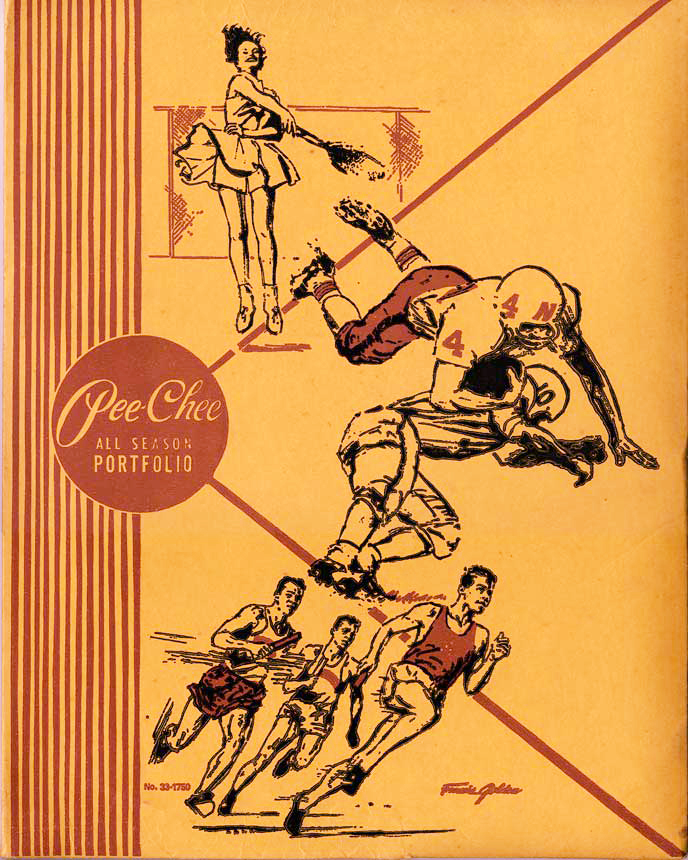 As I collected and perverted more existing graphics, a sense of direction began to evolve and, all of a sudden, I realized I wanted to go Pee Chee with it – as in Pee Chee folders which you are undoubtedly familiar with from your time at school.
Attempting to fit what I was thinking of as the finished product into the space provided by Facebook's timeline cover area, I discovered that, unless I didn't care that important portions of the image would be trimmed, I needed to widen the canvas – a necessity that led to the creation of what is now a separate graphic.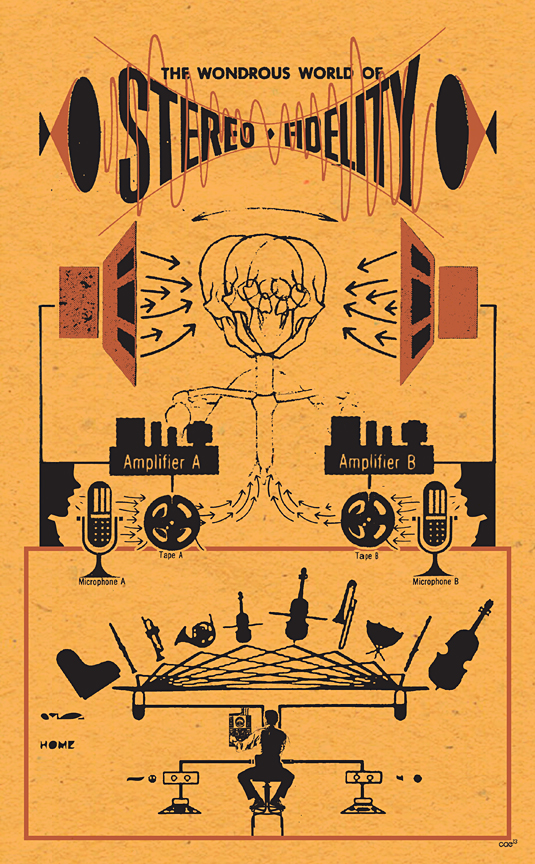 I often get excited by the results of pastiches like this but, as the creator, it is important to remember that the original images contained herein, while distorted and arranged by me, are still elements appropriated from others. I don't feel guilty about this but it's important not to take too much credit, either.
At the same time, it wont keep me from offering a wide range of single and double-sided t-shirts with these graphics, both transparent and opaque, on them …