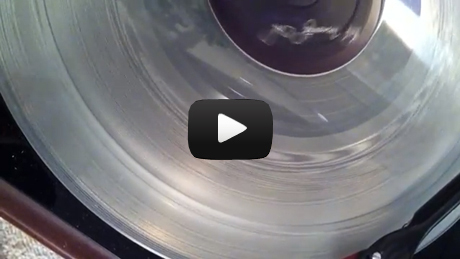 I've really been enjoying my record collection now that I have a new turntable (a Pro-Ject Debut Carbon – incredible value for the price) and, from time to time, have encountered a few aspects of listening to rekkids that you just don't get with any other medium – especially with the now ubiquitous digital files!
Which is ironic, given I am sharing this experience via digital video …
The first (above) was a real shock and joy: I received the album "This Imortal Coil" and was thrilled to discover that the disc in the sleeve was of transparent vinyl! Place that upon the clear, acrylic platter of my Debut Carbon and – wow – check out those hypnotic, against-the-flow patterns!
The album is a tribute to the experimental/electronica band, Coil, featuring, among others, Bonny Prince Billy and Yann Tiersen. This particular track is entitled "Tattooed Man" and features the amazing performance of Yaël Naim. Her two contributions to the album make it a must buy. I would have let the whole song play but I was recording with my iphone and it didn't seem like the thing to do at the time.
The second video here was recorded right after I got my new turntable and demonstrates what can happen when you haven't got your arm weight and anti-skating mechanism properly set up (anti-skating is what keeps the needle from being pulled too hard in one direction or another across the surface of the record).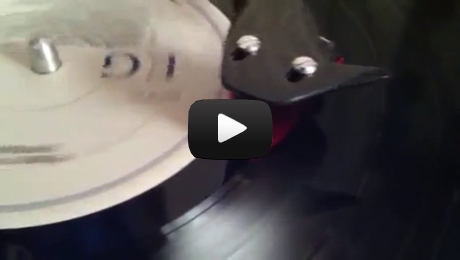 The effect, seen here at the end of side A on Robert Fripp's "Exposure" album, was so serendipitous and consistant that I was initially convinced it was an intentional effect – it is not. Bummer. Check it out!