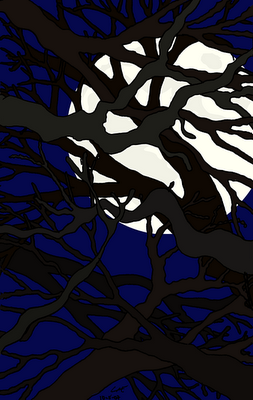 This is an Illustrator update of an ink sketch I did in a small notebook a few years back.
The moon is purely digital – the intertwining branches were all of the sketch when I scanned it in.
I could draw things like this every day, had I the time. I wonder why?