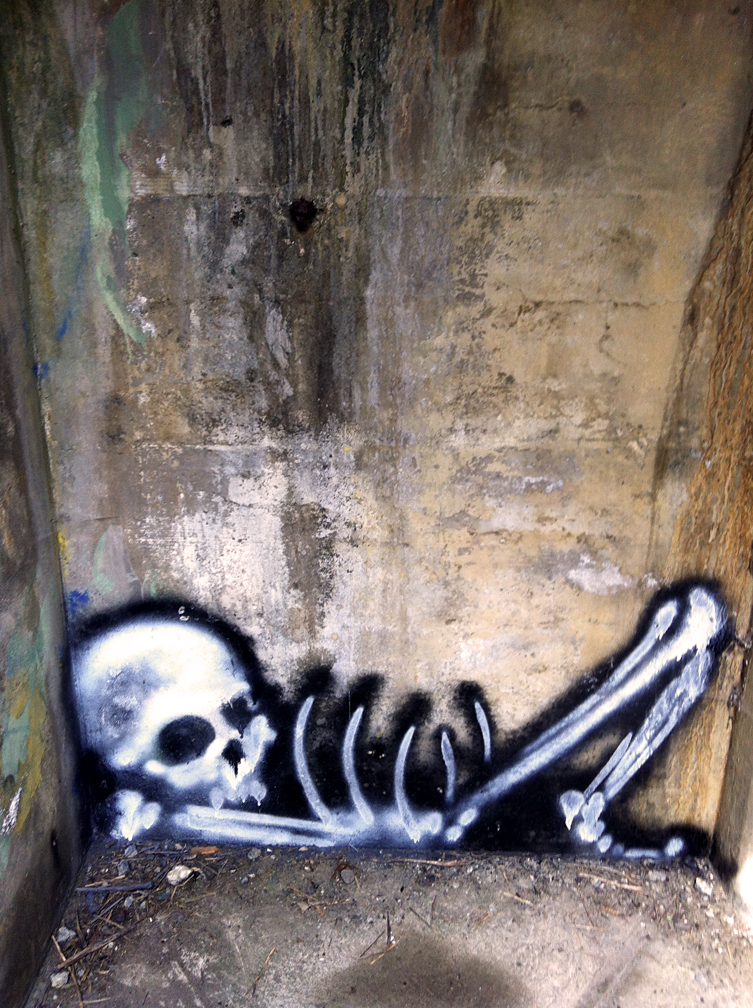 Fort Worden State Park, Port Townsend, WA.
Usually, I hate graffiti. In that vein, I'm not all that thrilled with this – it's not about the art, it's about the placement. I have the same issue with tattoos.
In any case, I liked the execution of this, if not the location of the canvas.