Posts Tagged 'Aboras'
September 22nd, 2011 by Corey A. Edwards
November 30th, 2010 by Corey A. Edwards
February 28th, 2010 by Corey A. Edwards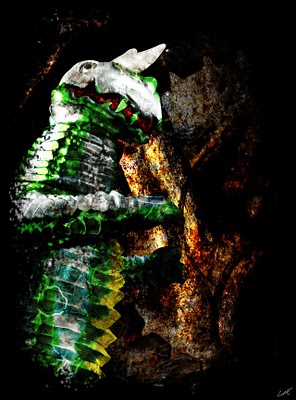 Aboras
One of the last toys I ever bought, the Bandai, B-Club reissue of the Bullmark Aboras was long sought.
Something about this toy's whimsical grin (at least on one side, the other side of his face is rather unfriendly, as if the sculptor was of two moods during the process … or just inept) has always pleased me to no end.
The toy has spent the last few months perched on a living room stereo speaker (the only figure toy in evidence in my home proper) in the hope that it would inspire me.
It has. I hope you like the results as much as I do – more of the same is on the way.