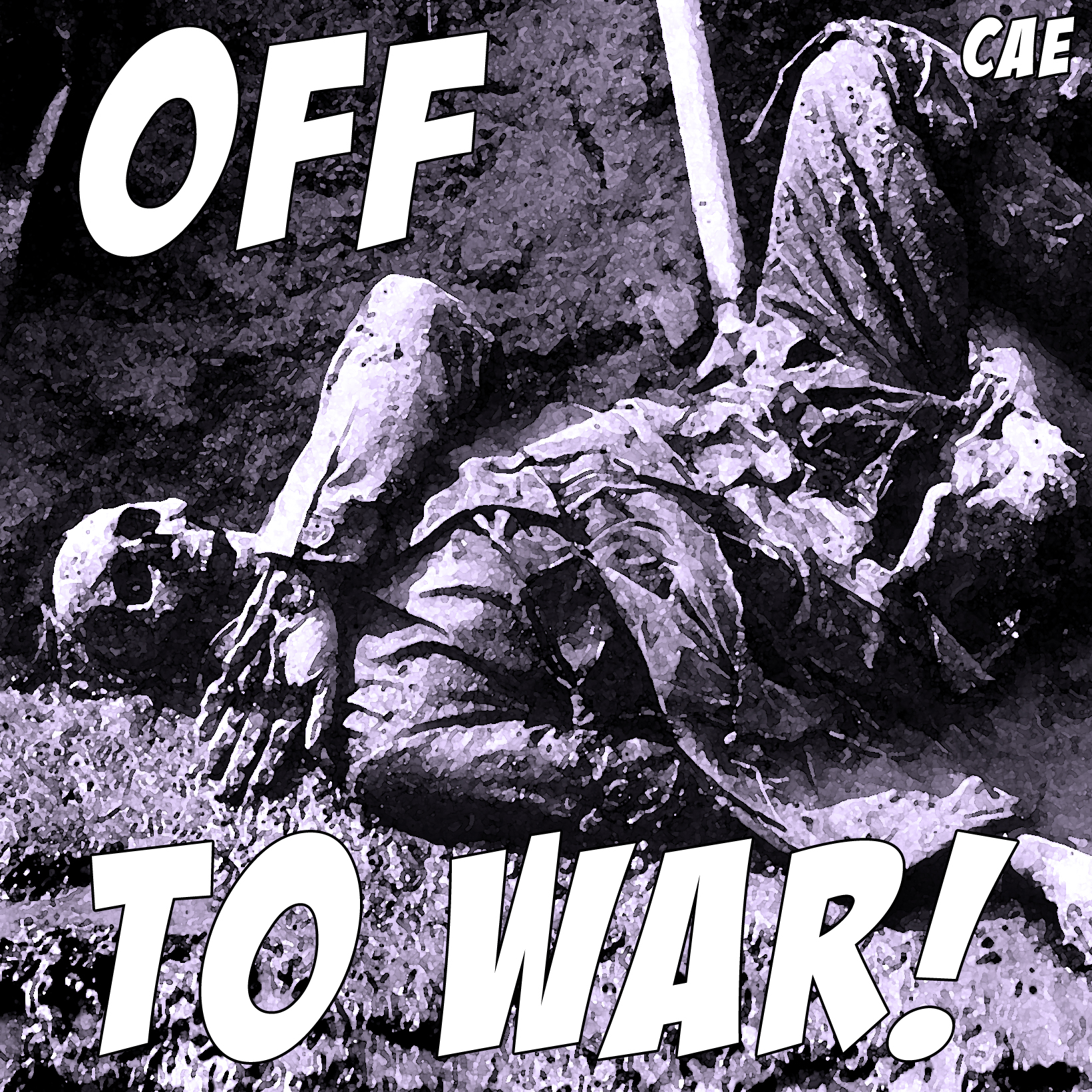 Off To War! / After Humanity both got their start as background music for a model build video. I always intended to further expand and complete the music and now I have.

Blame the Atlantis Models' reissue of the classic Aurora model kit 'The Forgotten Prisoner of Castel-Maré.' I was having great fun working on it and wanted some background music for the video I'd make.
In the past I'd just used other people's music. Mostly tunes from the 20's through the 40's. I felt like making my own was a better idea and a good challenge for someone trying to do as much playing and recording as he can.
Off To War!
I claim to dislike drum machines – and I really don't like the programming process. Yet I do also seem to have fun with them, after all. It was key to the creation of this track.
You see, all I really need is a drum beat and … music will happen. I let the music generate itself organically. That's all there was to it.
I called it "Off To War!" because it sounded martial to me in some way, and also full of folly.
After Humanity
For "After Humanity" I wanted something that evoked abandoned, creepy places. Decay, neglect, dust, absence. Some of the old, incidental music from Star Trek original series was a serious inspiration, albeit via memory. You Trekkies know what I mean.
I felt the desolation of "After Humanity" followed "Off To War!" well – and both worked nicely in the video.
Hotcha.
"Off To War! / After Humanity" and my other songs can be found on the CAE bandcamp page.
Concept, samples, programming, bass, and guitar: CAE