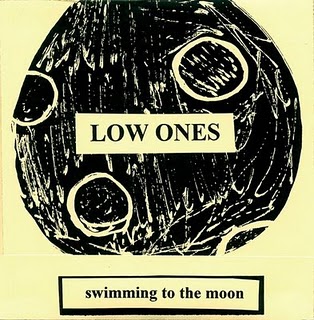 One of my friends writes songs that kind of sneak up on me from time to time and clonk me in the head. It takes a while for them to spring their trap on me.
I'll sit and listen to his albums when I first get them and think "yeah, okay, this is nice," and be able to give him notes on what I've heard but months later, when my ipod randomly spits one of them into my ears again, I'm almost surprised because, though I always recognize his work before the first bar has passed, suddenly his intent (or at least my brain's understanding of what it thinks his intent might have been) hits me at a depth never before reached and I think to myself: "I didn't realize how good this was when I first heard it."
Now as far as I know, he doesn't read this blog (hell, I don't read this blog – why should you?) so this isn't a shill for a buddy of mine salivating for attention over in the wings, this is just an appreciation, like every one before it, of a song that caught my attention this week.
I repeat: I wish I could play it for you.
Killing Stars
Low Ones – Swiming To The Moon
You got blood on you
You got lightning too
You can't walk away
There aint nothing you can do
Time will kill you fast
Time will kill you slow
A heart's your only hope
When your head's your only home
There's a ghost in you
Tattooed on your brain
You can scrub real hard
But the traces will remain
Traces will remain
Traces will remain
You can scrub real hard
But the traces will remain
You can chase the sun
Maybe catch the moon
Shoot out all the lights
And say you're killing stars
Shoot out all the lights
Shoot out all the lights
Shoot out all the lights
And say you're killing stars
© Track 9 Records